What to Know about Speed Dating before You Go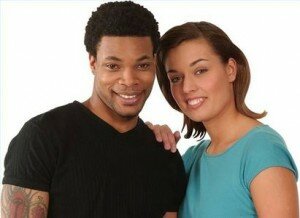 If you are in search of your soul mate and practically have no time for this, you may want to try speed dating. It is a sort of social mixer where your chances of meeting your potential dates are high. Speed dating offers many advantages, especially when you are tired of going out on first dates that bring you to nowhere.
How Speed Dating Works?
Usually speed dating events include meeting of 10 to 20 potential heart candidates. People coming to speed dating events are interested in finding a serious partner and not just a casual affair. You will have a name tag on your clothes and meet up with 10 to 20 partners, each for several minutes, usually 7. When your dates come to an end, you provide the list of people you are interested. These lists are compared by the organizers of the event and who has a match will receive each other's contact information. People, whom you didn't find interesting, will never get your contact information.
A good plus of speed dating is that you don't need to feel awkward as in case of a long bad first date. Five to 8 minutes is enough to figure out if you want to go for a date with a person or not. You are also lucky to avoid rejection when it comes to traditional dating.
Tips for Successful Speed Dating
Work on providing a good first impression. You have only several minutes to show your sharp wit and charming personality. Remember to smile on each mini-date you have. Show you are happy to be there, be calm and confident.
Stay focused on a current date. Show respect and interest in every dater, even if you have met the one you were looking for before. Try to make them feel special and don't hurt their feelings, even if you don't like them. Don't get distracted from your current communication.
Know the dater better by asking casual questions. Thus, you will get to know more about person's life style, personality, hobbies and interests. Avoid heavy topics like politics, his/her past sexual relationships, religion, etc. Avoid these personal questions. If things would work out for you, you will have plenty of time to discuss them later on. Keep a balance between too general and too personal questions. Ask about hobbies, favorite music, movies, outdoor activities, sport, pets, etc. make the conversation flow naturally and lightly. Make sure it is interesting and you keep your potential partner busy with the conversation. Add humor if you feel it is appropriate. Smile now and then.
With practice you will get used to speed dating and find it a fun way to meet your special one.